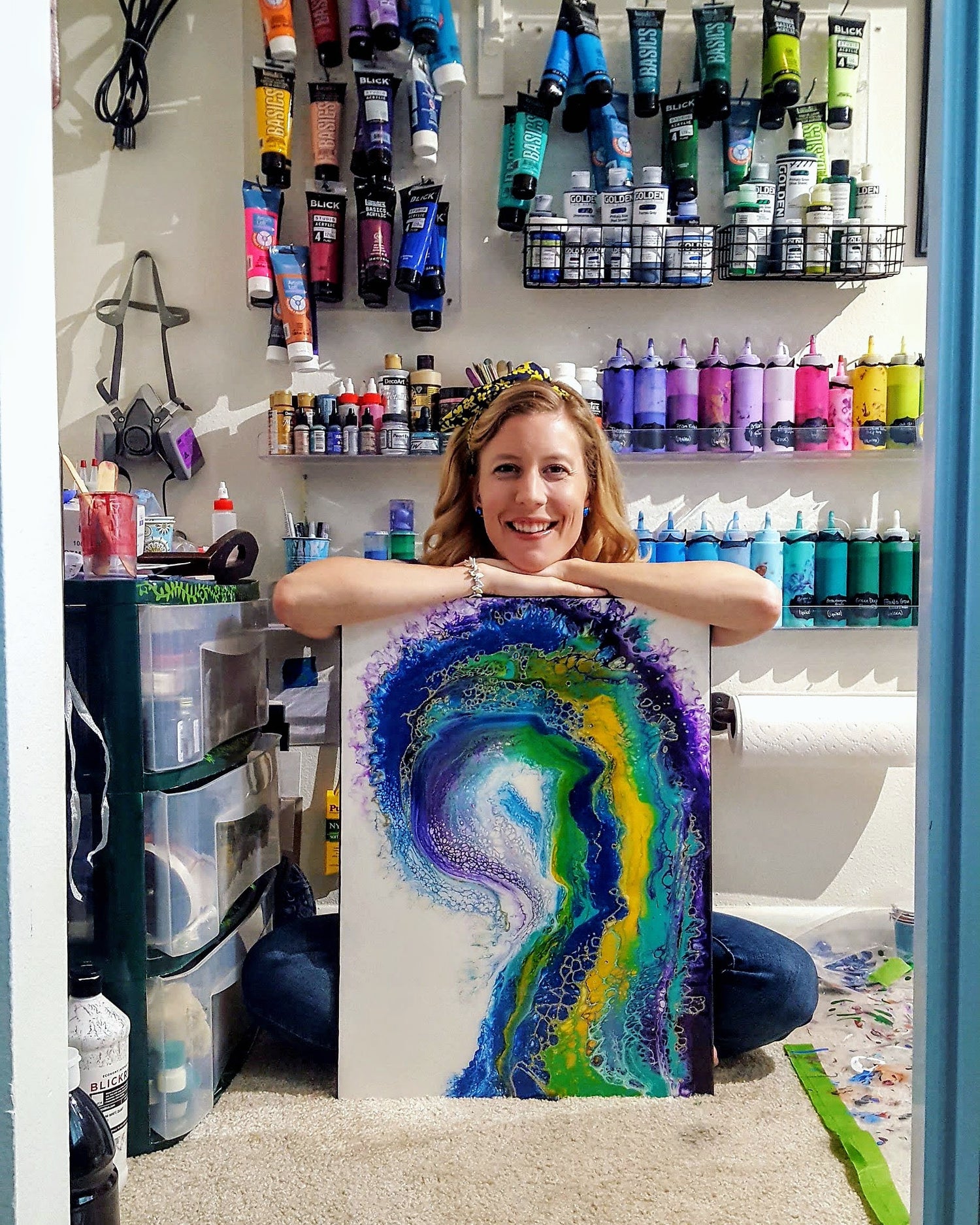 Sarah Lee Studio
Sarah started Sarah Lee Studio in her walk-in closet during a furlough in the spring of 2020. Had it not been for the mandatory lock down, she may have never given her art the time it needed to take off (thanks quarantine!).
Sarah Lee Studio has grown so much since then. You can now find her artwork in 5 retail locations, and various art exhibits throughout the year.
She hopes her art will inspire a connection to the natural world and bring joy to your everyday life.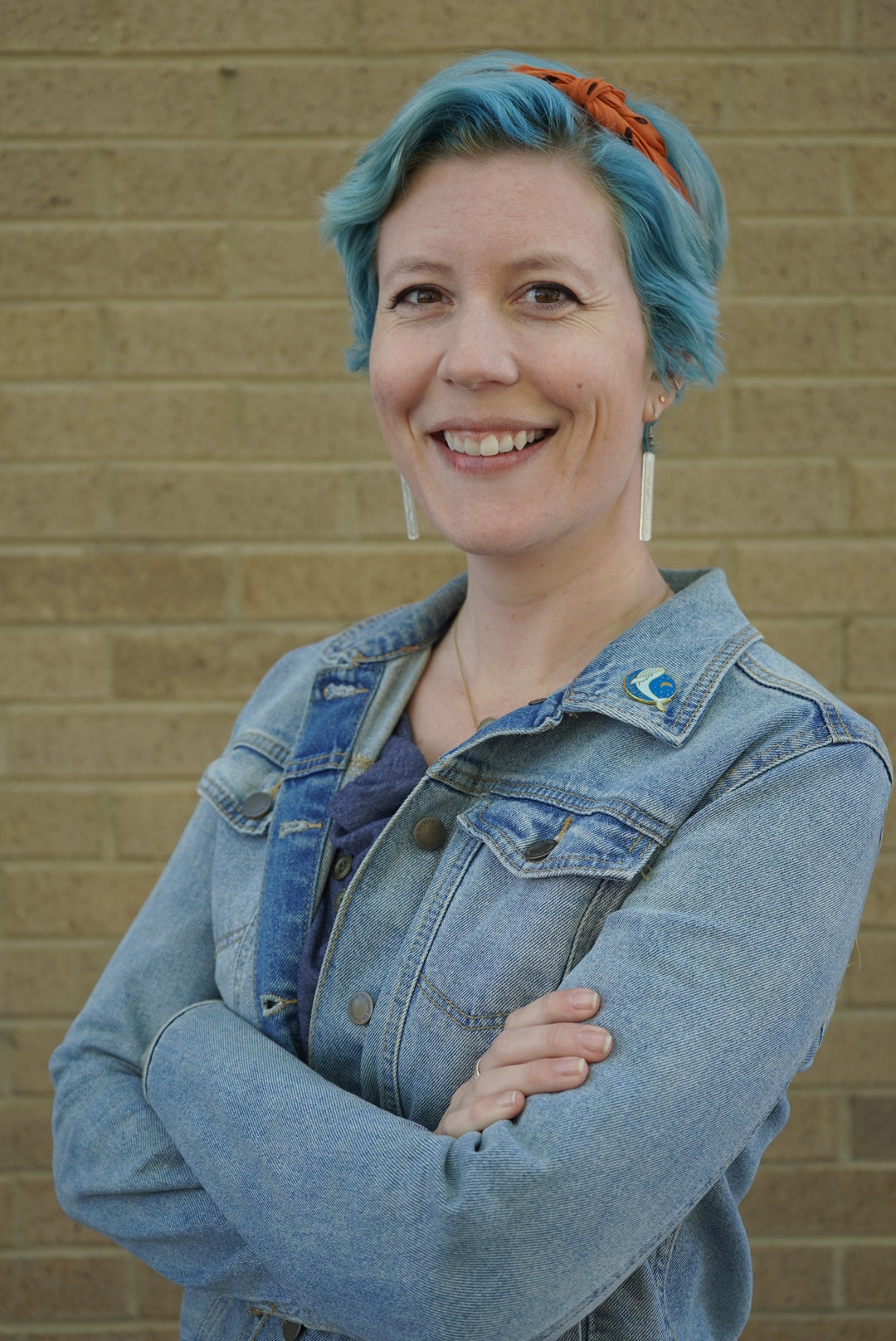 The Artist
With a degree in Marine Science, and a love for experimentation, it is not only the finished piece that appeals to Sarah, but the entire process. She uses her passion for nature to incorporate organic shapes, and harnesses natural movement in her work. The ocean, and nature in its entirety, is a constant inspiration for the flow of her art. She has always had a fondness for bright and bold colors. Adding a "color pop" with a one-of-a-kind piece of art is a great way to bring joy into a room. When Sarah isn't painting, she enjoys petting dogs, shopping at markets, competing in friendly board games, hiking, scuba diving, and spending time with family.
Artist Statement
I explore the realms of both fine art and functional home décor, crafting unique pieces that emanate beauty and inspire joy. Nature stands as my everlasting muse, fueling my creative spirit and infusing my work with a vibrant energy.
Every stroke of the brush and choice of color is a deliberate expression of my passion for capturing the essence of the natural world. I revel in the use of bright and bold hues, believing that they have the power to evoke emotions and ignite a sense of joy within the viewer.
In this fast-paced and increasingly disconnected world, I believe in the transformative power of art. My ultimate goal as an artist is to create pieces that transcend the ordinary, offering a gateway to the awe-inspiring wonders of nature. I want each artwork to serve as a visual sanctuary, a momentary escape from the complexities of everyday life. Whether it be a painting adorning a wall or a functional piece gracing a home, I aspire to foster a connection to nature that resonates with anyone who encounters my art. I hope my art serves as a reminder of the beauty that surrounds us, beckoning us to slow down, breathe, and revel in the intricate details of our environment.
Thanks for being here.
It is with your continued support and interest that Sarah Lee Studio is possible.